Join us with our friends at Local Futures for another celebration of the emerging worldwide localization movement which aims to restore the community fabric and human-scale, ecological economies, with a central focus on local food systems.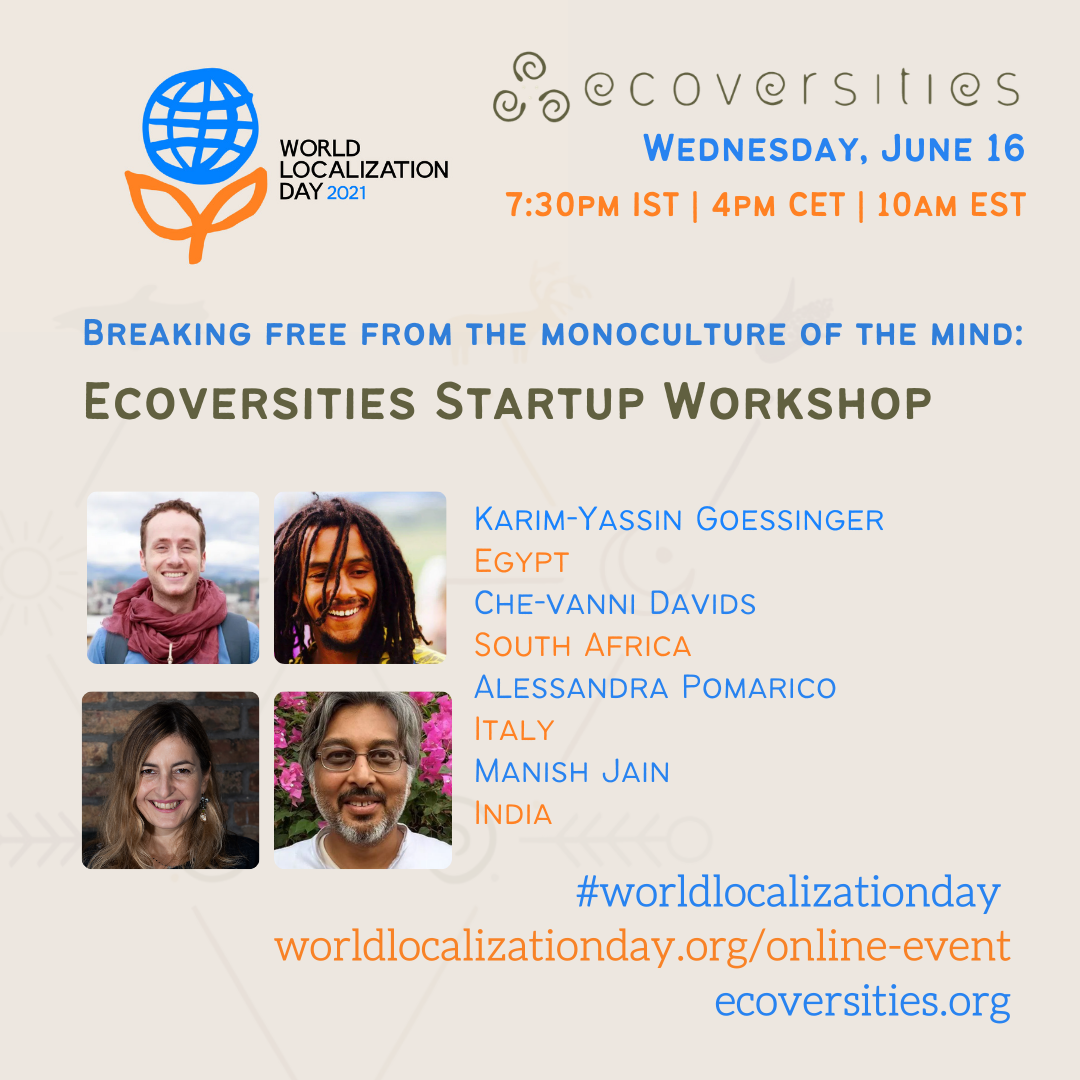 On Wenesday the 16th at 10am – 12pm EDT (UTC-4) The Ecoversities Alliance will be hosting 
Breaking free from the monoculture of the mind: Ecoversities Startup Workshop
To grow the localization movement, we must re-generate our local knowledge, traditions and cultural imaginations. Community Ecoversities – (un)learning spaces, dedicated to decolonizing our lives and restoring local ecosystems, cultures, and languages – are springing up around the world to address this need. This workshop will highlight Ecoversities in India, South Africa, Egypt, and Italy, and invite participants into an interactive process of dreaming and starting their own. With Manish Jain, Swaraj University & Complexity University (India); Alessandra Pomarico, Free Home University (Italy); Chevanni Davids, Reimagined Learning Community (South Africa); and Karim-Yassin Goessinger, CILAS (Egypt).