This is an invitation to a ritual for re-imagining our contemporary self.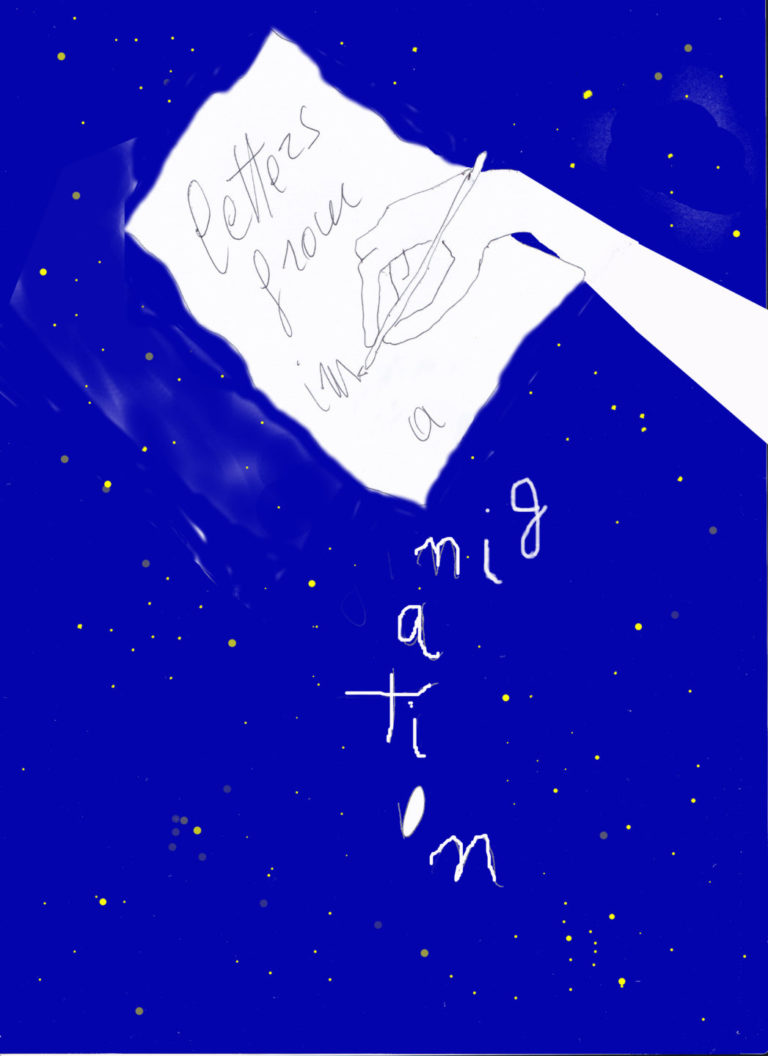 Hello, Dear One! Now that you are here, take a deep breath, connect with your inner self, and please take a moment to read this.
We are starting a mail-art project, and we would love to do it with you. We invite you to enter the ritual of "Letters from Imagination", where we perform the ceremony of sending mail, yep – old-fashioned letters(!) -, filled with magnificent thoughts and figments of humane imagination, to people around the world.
If you'd like to participate,
Add your name and address (where you would like to receive the letters) to the registration form at the bottom
Pick one or more people to send a letter to.
Write your letter! ∴
Scan or click a photo (2480×3508 pixel, 300 dpi) of your finished letter and share it with

lettersfromimagination@gmail.com

Go out and post the hand-written letter to the person of your choice – drop it in a mailbox, hand it to a courier, give it to the post office, or through any other way that you please!
Wait for the magic to happen, and to receive a letter yourself. In the meantime, you can send as many letters as you want to your fellow participants.
All the letters shared with lettersfromimagination@gmail.com will be collected and published in a book at the end of this year-long ritual. In addition to this, we will organize numerous other activities throughout the year, to re-imagine ourselves and our relationships with others.
Who are we?
We are part of Ecoversities (https://ecoversities.org/), a network of practitioners from all over the world that are conceptualizing alternative ways of sharing and being, beyond the digital dictatorship, the technocracy, the absolutism of science.
If you have any questions please send an email to lettersfromimagination@gmail.com or andreagonzalezandinogmail.com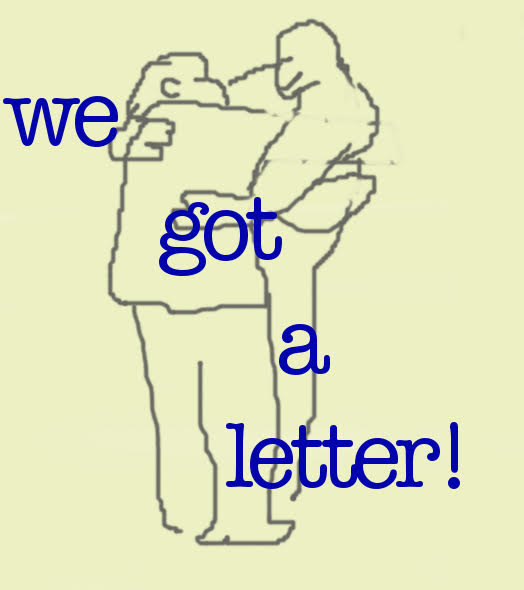 Introduction webinar
Date: July 19th
Time: 12:00 pm Ecuador, 19:00 CET, 22:30 IST
Zoom link: https://us02web.zoom.us/j/84200790118
Abstract
An attempt to balance digital existence effects with human nature poetic.
In the digital era, letters are tools for poetic communication. They mark the symbolic values of our relationships. Digital communication is very smart and useful but it confines us inside the same rectangular electronic frame. Opening, reading, and writing a letter means performing a ritual sharing emotions, expectations, and creativity.
There is also the possibility to make a follow-up story/ images by asking people to continue on what they have received. This is perfect to create a collective myth among ecoversities followers!
In the webinar, we will share some keywords and concepts for the letters/images which all of us will be sending later to some other followers, by regular mail. 
Webinar Information:
1) Introduction: Motivations and philosophy of the proposal
Letters date back 3000 years B.C. They are perfect tools for creating a mythology of ecoversities & friends
2) Our exercise today with emails, social networks, "organized and schedule life" to follow the technocracy that rules us.  How COVID times now put us on the edge and invite us to reclaim ourselves, our feelings, and emotions beyond what our mind is creating in the virtual world.
3) How to participate in the project – step by step
4) Keywords
Contemporary legendary heroines/heroes, antiheroines/antiheroes
Nature/culture old and new rituals
Different names, one Mythology: Mother Earth (English) ( Pachamama (Quechua-Kichwa), Maka (Sioux), Asily ya mama (Swahili)
Legends and clairvoyance
Team
Emilio Fantin – Emilio Fantin creates the conditions for dialectic interaction between different types of knowledge. He generates spaces and situations in which intense dynamics of exchange arise, with the aim of experimenting with what he calls "the aesthetic of not perceivable".
Andrea González Andino – Researcher, adventurer, mountain lover, Andinist, queer. Learning how to co-create with nature, asking many questions, opening up spaces to understand our lives from social construction, territories, ancestors.
Eileen Walz – A lifelong learner, educator, and explorer. Eileen has been involved in learning spaces that prioritize creativity, self-directly learning, and collective well-being. She has taken to asking the question "What is worth doing?" and hopes to support more people in living in line with their responses.
Anip Sharma – Anip strives to unify human endeavors to bring about long-lasting, livable, and accessible ecosystems. An engineer and educator, he currently invests himself in realizing the potential of co-created, localized alternatives to navigate modern-day developmental challenges.