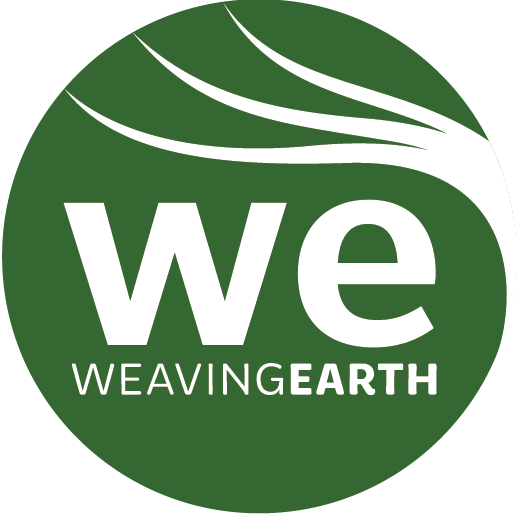 Founded in 2013, Weaving Earth joins a chorus of voices rising throughout time who know and imagine that humanity is capable of much more than destruction and division. Many people and communities already embody this and have for a long time. Responding to the complexity of our times requires ways of being, feeling, perceiving and thinking that transform the dominant narratives that have enabled "western," white supremacist, cis-heteropatriarchal society to bring so many and so much to the tipping point. Education today must critically engage inherited stories of separation and domination, and at the same time responsibly recollect a more profound human inheritance: stories of interrelationship, belonging, dignity and respect. We believe this orientation supports the conditions for systems change so needed at this time.
Any system — ecological, social, economic or otherwise — is characterized not only by the elements within the system but especially by the relationships between those elements. What if every challenge we face is, in essence, a crisis of relationship? Inspired by this question, Weaving Earth has focused on creating educational experiences aimed at re-membering and strengthening our relationships to self, to community and to the planet upon which we all depend. As educators, our guiding question is: "How do we educate for our times?" Relational Education is our evolving response.
Relational Education is a nature-based, experiential learning model that deepens relationships to enhance vitality, love, and justice, within and between.

The pedagogy strives to instill the following – Human Beings:
Our primary program for adults is the Weaving Earth Immersion, which meets for 12 multi-day sessions over 10 months, with options for 2nd- and 3rd-year training. The WE Immersion attracts activists, educators, entrepreneurs, naturalists, systems thinkers and changemakers (ages 18+) who are interested in experiential learning, nature connection, social justice, and systems change.
Over the years, we have seen firsthand the value of intergenerational learning environments. While the majority of our participants are in their 20s, 30s, and 40s, we have also been fortunate to work with participants in their 50s, 60s, and 70s. We treasure the diversity of perspective and wisdom that these additional decades of life experience can bring.
Since our inception in 2013, Weaving Earth has graduated more than 100 participants from the WE Immersion. Nearly two-thirds of our participants completed multiple years of training. Applying their training, WE Immersion graduates are making a difference in dozens of programs and organizations around the country, working with children, families, and communities to care for the earth and one another.