SCBR was founded in 2009 by the anthropologist Frédérique Apffel-Marglin. SCBR shares a worldview in which the human, the non-human, as well as the community of spirits, are all kin to each other, treating nature as a Thou rather than an it. By 'biocultural regeneration' we mean to honor this integration of all life as well as the cyclicity of its rhythms. It is also meant to obviate the backward/advanced implications of more linear formulations.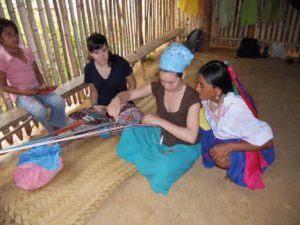 SCBR is bringing together an expanding collective of scholars, activists, and students that cross the North-South divide. The Center's mission is to integrate politics and spirituality, activism and scholarship, biocultural regeneration and fair economic practices, with the goal of nurturing intercultural dialogue. SCBR's mission is to strengthen the ancestral legacies and other practices of the Kichwa-Lamistas in dialogue with them as well as to regenerate the pre-Colombian Amazonian Black Earth of millenial fertility, collaborating with the local Education Board of Lamas to teach  this heritage of the pre-Colombian ancestors to the new generation in order to slow deforestation, improve the local agriculture and help solve the climate crisis.
we also offer healing-cum-integral ecology workshops as well; please see: www.urkumamanwasi.com
Our e-mail contact is only in spanish. For english comunication please call us.