by Kate Morales
LEARNING INTIMATELY
Thanks to the calling from a persistent crowd of ancestors and the support of the Ecoversities network, I spent March — May in the home of Josefina Guzman and Pedro Reygadas outside of Patzcuaro, Michoacan in central Mexico learning and practicing Terapia Nierika (or Campo Punto Cero) — a healing methodology that creates instantaneous healing through channeling unconditional love or, more cerebrally, elevating the frequency of theta waves in the brain. Coming from a background in community activism, radical education and art, this was not exactly the direction I expected my learning journey to take, although by now I know well enough to listen when spirit wants to move through me and say 'yes' when gifts are placed on my path.
I returned from this residency profoundly transformed on all levels, re-emerging back into more politically aligned work with a completely different theory of change that centers buenvivir and the healing of personal, collective and ancestral wounds as an imperative and central aspect of being in community. I feel truth resound in my whole body when I say that I am renewed in my commitment to support both the personal healing and the leadership of the black and indigenous people in our network in advancing the manifestations of our transnational vision for a decolonial future. I know now in a deeper way than ever before that investing in my own wellness is an essential piece of all of us getting free and finding healing in a neo-colonial late-capitalist world.
On a less articulable level I feel unbounded gratitude for the ways in which I was able to connect to my indigenous and mestiza ancestry and for the opening of my aperture to sensibilities that have almost been lost in my lineage. I have a long way to go. This path has been intimate and vulnerable, and thus is the invitation to share. What I have excerpted below are a few personal writings from this time.
I gift them to you with the trust that you'll hold them with care.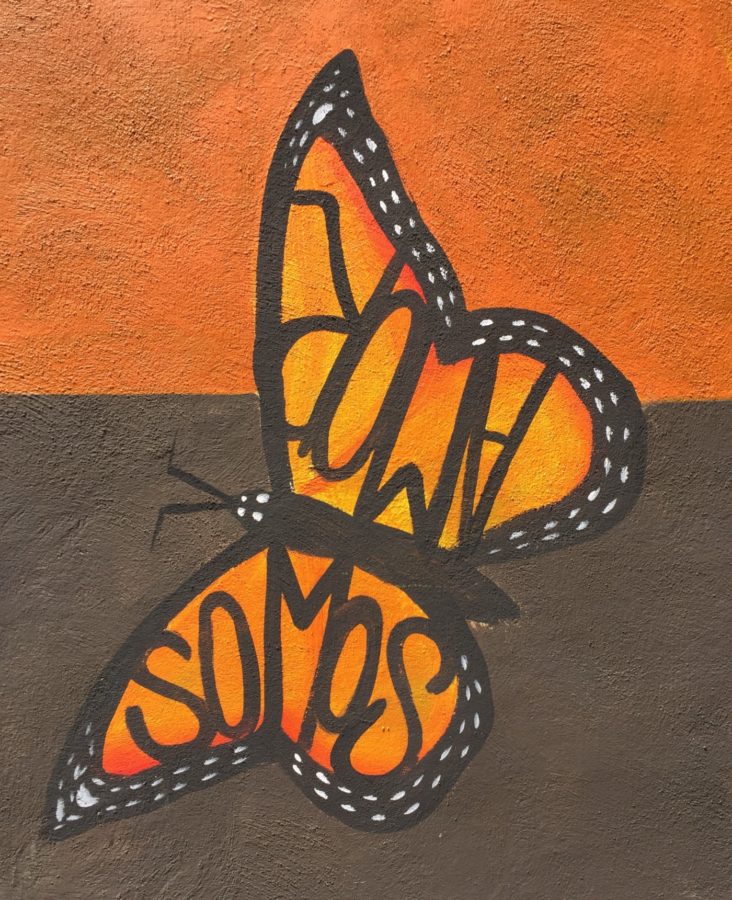 AN ANCESTRAL RITUAL
I am the altar.
First.
Before constructing anything, cooking anything, looking for sacred objects, tools…
First move my body.
First breathe awareness into this moment.
First connect my heart to the earth, draw in the power of my interconnectedness to all life.
Overflow with unconditional love.
First. Love myself.
I am the altar.
Love the altar of this body, now,
This body that has always existed, this body that will live on in a thousand new ways in the future.
Love the altar of this body that extends beyond extremities to the plants that feed me, the soil that grows them — grows us — the air that's flowing in and out of lungs, carrying the breath that is drawing awareness to this moment;
Aware of skin of the family i hugged earlier,
This very non-discreet and outstandingly permeable body –
I love this altar.
The transcontinental DNA housed here, the family nose, the gap-tooth, the eye-twinkle;
The love stories that defied borders and the tragedies that withered spirits;
A collective will to fight like hell for liberation for all of us to taste beyond linear time;
Our memories.
First.
I honor this altar.
I honor me.
Te amo todxs ustedes.
Bienvenidos.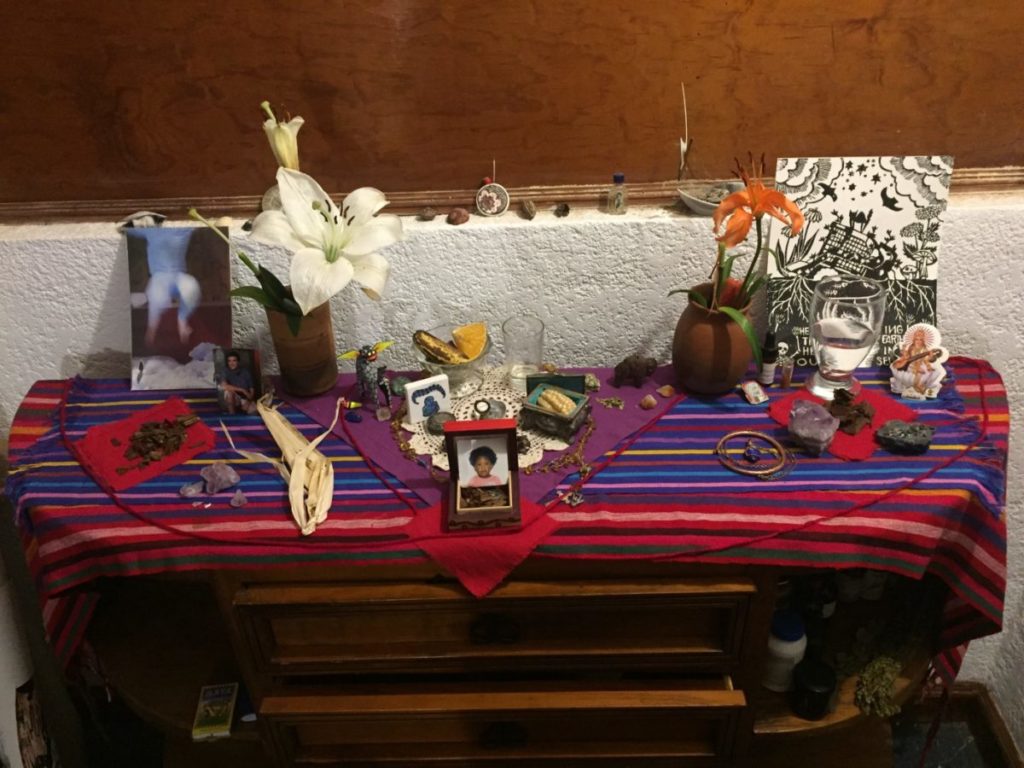 SOME PRAYERS
May I feel joy in this body
May I feel at home in this body
May I always remember that I belong to life
May I experience my gender in ways that are playful and light
May I trust myself
May I learn how to attract people's hearts to justice
May I release my blame
May I remember to stay hydrated
May I know what's not mine to take responsibility for
May my work reflect the sacredness of all life
May I co-create new worlds that are beyond what is imaginable
May I forgive myself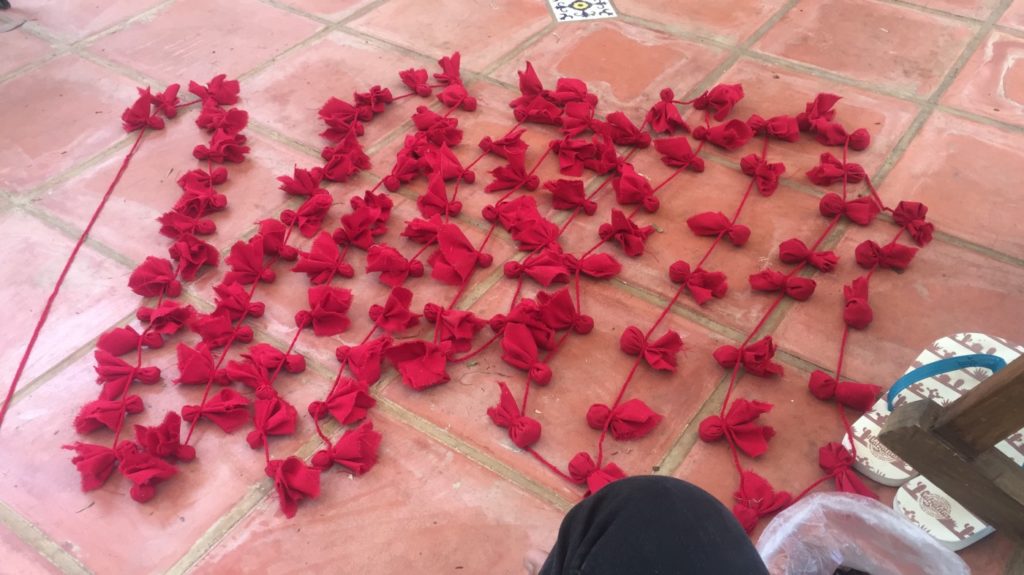 A POEM
(First published as a part of a project called Artistic Surrogacy in collaboration with Cara Hagan and Ekua Adisa, May 2018. Poetry and documented movement translated and performed by Cara Hagan here.)
Inspired by a process called Authentic Movement and the songs "Motherless Child" by Sweet Honey in the Rock and "La Llorona" by Chavela Vargas.
Lxs Madres
I have been hearing my mother's voice calling me — she's calling me home.
Calling for her lost children.
Wailing. Ella esta llorando.
Calling me home from a very far away place
(Where home is borders away and no further than the distance between heartbeats) and
(Far occupies both space and time with a bend towards getting me lost)
Maybe it was Malinche's rage
all those times I wanted to smash someone's head in for disrespecting my people
(I am certain I was born knowing what betrayal tastes like)
People who are definitely my people,
Although to claim one another would be to name that betrayal
And what would we do that for?
So sometimes I feel like a motherless child.
Or maybe it was Llorona's waters.
Maybe hers was the hand forcing the head underwater in that waking vision,
crying all the while for the drowned ones.
She's calling me.
Why. Can't. You. Breathe. Water. Yet!?
Or Guadalupe's love, reminding me
I am my mother, Cihuacoatl.
Snake woman.
Seeking instinctual knowledge and finding other ways of knowing.
Hair entangled with needles of pine,
I cover my brain with a womb of the earth
Entwining only symbolically because we know we never left because we know we couldn't have left.
How would we have left ourselves?
How could we have left ourselves?
My mouth a foreign place for her words to live but they come:
"Don't go!" llora ella.
On the forest floor I couldn't be closer, but as I start to say "I'm here!" All that comes out is
"I'm sorry…"
Another voice. Abuelita is that you?
"I'm sorry I abandoned you, I'm sorry we forsake you. I'm sorry for not valuing you, throwing you away, selling you. "
Unsure of how many abuelxs are offering their libations from my eyes I lose myself for a moment.
Cihuacoatl draws me towards remembering the truth.
Rage gives way to grief gives way to love.
Now we can begin to dance again.
On this forest floor where
home is close and warm as a heartbeat that already knows how to transgress borders and
In this moment, the future is no more science fiction than the past
I'm looking at these cut roots — some of them grow back and some of them don't.
What do I do with that?
Where else do I go when going back isn't enough?
I hear all three mamas:
"You can't resew the dead back to life, mija.
But we're all in rotation in this universe.
How will your dance grow our roots forward?"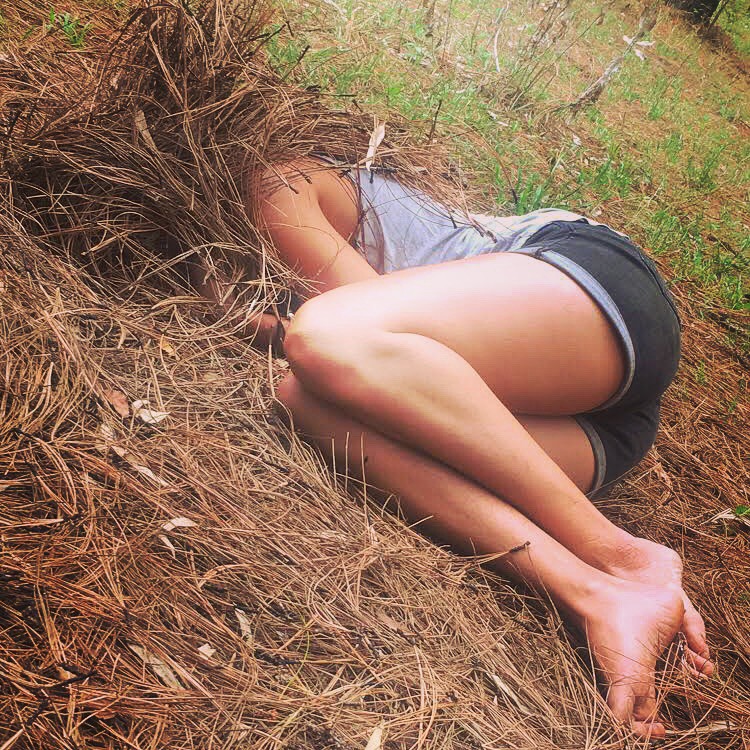 AN AFFIRMATION
I have moved to a place that my ancestors led me to, a place that is inviting me to turn inward for guidance, inviting me to trust my instinct and intuition. My work in this time is to let go of the hyper-rational logics of my educational upbringing. The mind does nothing to serve healing in the Nierika path. Reconnecting to my ancestral lineages gives me strength, perspective and wholeness. Gives me my full power to feel the interconnectedness of everything. I am learning to be a curanderx ancestor.
In order to grieve the transition from a hyper-rational life and lifestyle in which my body was a servant to my head (and not vice versa) I must continue giving gratitude to the magic of my cells and soul. My nervous system, like a tree, is branching out its dendrites in search of the cosmos internal and external. My heart is a rich and fertile ground ready to be struck by the lightning of my passions. I can give any grief that comes up to the fire inside me, to incinerate old fears and ALL worries, I keep myself a clear channel so that I may support the healing of others. I recognize and honor the fire starters who came before me, my teachers in Cherán. The energy burning inside me is the same as the combustion at the core of the earth, was once the burning gas of stars, will light the path of those that come after me.
As I am releasing my attachment to reason, I allow myself more space to learn how to communicate from my heart. I invite myself to write letters to loved ones, reach out and seek mentorship, set boundaries and assert my needs, be in touch with my desires and be open to good news.
In this liminal space between composting my old self and gestating the new one that I will birth soon, I have work in this moment to pause and acknowledge my progress. There's more work to be done tomorrow but for now, I breathe out. I clear my mind. I release my worries and am here with the open sky. I re-charge in this period of rest. I give myself the spaciousness to reflect: how can I acknowledge and respond differently in the future to my fears and frustrations when doing this work of decolonizing myself? Where have I gotten distracted? Where have I mis-invested my energy?
From this place of rest and rejuvenation in which I am connected to the amazingness of my body and my belonging to the cosmos, grateful for all my lineages and all that is supporting me, I can focus on what wants to come through me. I am learning hands-on. I am collaborating and co-creating with the conditions of my physical reality. I am learning to celebrate the resistance, learn from how and where the world pushes back as I assert my visions. When I invite the challenges on my path to be my co-collaborators, I can do the impossible. Build temples. Regenerate rainforests. Make enough food for everyone who shows up. All of it for all of us. We have what we need.
I ground myself in the present while forever imagining an elsewhere. The wisdom of this path comes from the deep body and soul knowledge that I have never been without. What once nourished me is dying. The ashes of what once guided my movements are now fertile soil that welcomes what is to come. I invite all of myself to deepen in connection with myself. I release my attachments to objects, places, thought patterns, relationships and ways of living that no longer serve me. I reflect on this loss and give myself the time I need to grieve. I can figure out how to repurpose what has broken and move on. I am done worrying about all the things that I don't have. I am always able to tap abundance.
I am sifting through all the structures that once held me and finding an illuminated, heart centered vision of my life's direction. Sink deep while on the move, traveller. You're preparing for a brave entry into a new phase of existence.

AN ADJACENT COLLABORATION
A LIFE-ALTERING CONVERSATION
Pedro: "Look. Whatever you're worrying about, if there's something you can do about it… then why worry? Just go do something about it."
Kate: "Come on, things are more complex than that."
Pedro: "Well, if you're worried about something and theres nothing you can do about it… then why worry? There's nothing to do about it."
Kate: "OK, so, you never worry about anything?"
Pedro: "No. Think of all the energy you waste worrying when you could use that energy towards healing. Or praying. You could decide right now to never worry ever again, for the rest of your life."
Kate: "So much energy… Yeah, OK. I think I'll try that."