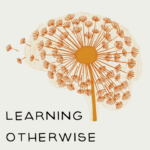 Karim-Yassin Goessinger is founding director of the Cairo Institute of Liberal Arts and Sciences (CILAS) where he has taught courses in the Humanities and Social Sciences. He has lectured in Sociology at the American University in Cairo introducing students to the sociology of space and gender. As an anarchist educator and scholar-activist based between Cairo, Egypt and elsewhere, he has combined his academic background in philosophy and urbanism with body-based practices, including Qi Gong and tea drinking. In this conversation Karim describes the emergence of the Cairo Institute of Liberal Arts and Sciences, CILAS in the ferment of post-revolution Egypt. He explains how the Institute is rooted in and in conversation with the local urban, cosmopolitan context of historic Cairo. The innovative pedagogies of the Institute as it dialogues with this urban context is explained. Karim also narrates the broader crisis facing academia in Egypt, the region and globally and speaks to the relevance of CILAS and Liberal arts education to the present historical moment. Along the way we also get to talk about transition from the ivory tower to the pigeon tower, and the pedagogy of tea.
If you want to find out more about the work of Karim you can check out these resources:
This interview with urban sociologist Mona Abaza covers the beginnings of CILAS and the birth of some of the principles and the metaphor of the pigeon tower.
'Thinking with pigeons' is a piece that explores in more depth the inspiration of pigeons and pigeon towers as a way of re-imagining higher education.

In this talk in Chicago Karim talks about the Task of the Liberal Educator. Find the video here starting at 15 minutes.