With a big motivation, excitement and curiosity for deepening our connection to the Ecoversities Alliance, we applied to do a residency this spring.
After having been on a self-directed learning journey for a long time, we were longing to become part of this beautiful global alliance that was holding and sharing a lot of the similar questions around learning, as we did. And doing a residency journey felt like a very meaningful way to open this journey of becoming part of the alliance.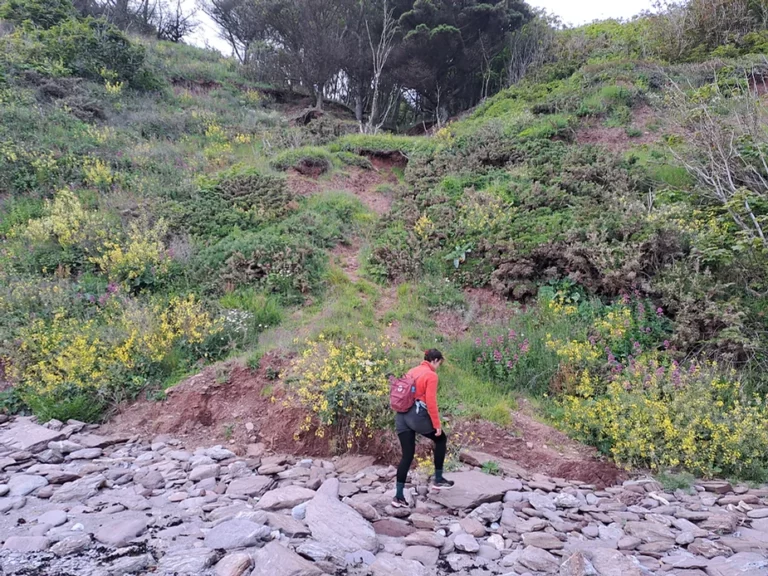 Our own learning journey before the residency had started out being dominated by lots of words and thoughts, accompanied with a worried sense of urgency, collapse and struggle – and had moved more and more towards a more joyful, playful and light approach, where embodied experience, poetry of life and true connection and less words have been in the center. The exploration of how to live the culture we are longing for.
This new direction and exploration set the tone for the residency journey – and the places, practices and people, that ended up defining and shaping our learning experience.
We were eager to explore questions like:
– How to live, facilitate and research the culture we are longing for?
– What is (the importance of) belonging in these times?
– How can we reimagine our relationships with the-more-human-than-world, ourselves and each other, to deepen our sense of connection, purpose and joy?
– What is the importance of being in contact with joy, when creating change? – How does holistic facilitation look like?
And with these questions in our pockets, we embarked out on our residency journey with the dream of being inspired by different holistic practices, ways of seeing and knowing and community experiences – and were excited to explore and feel how the magic of creativity, play and deep presence can play a vital role in learning and the creation of regenerative cultures.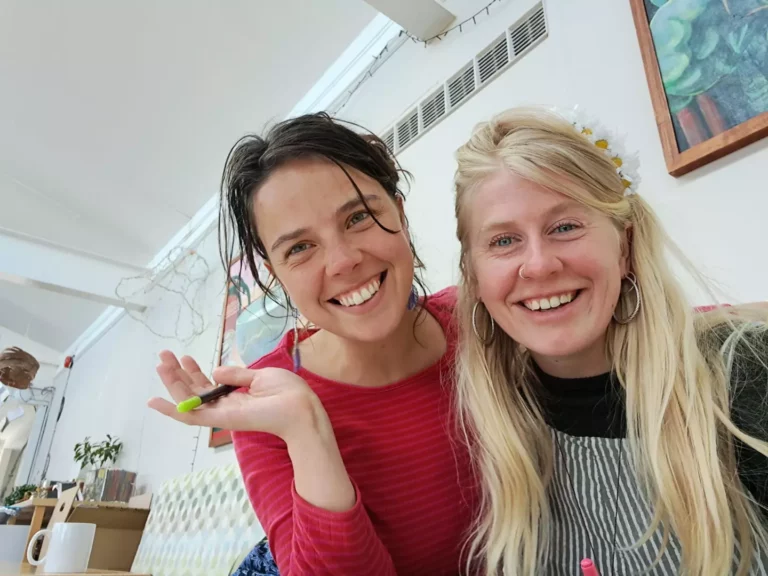 And now we can say, it is clear for us, that the last three months of residency journey, has been a real deepening into clarifying our own approach, our own unique way of embodying the values we believe in, a deepening into our joy of facilitation and regenerative culture, and so much more. The journey has helped us get even clearer on what it is we are truly excited about bringing to the world – and methods and ways of doing it.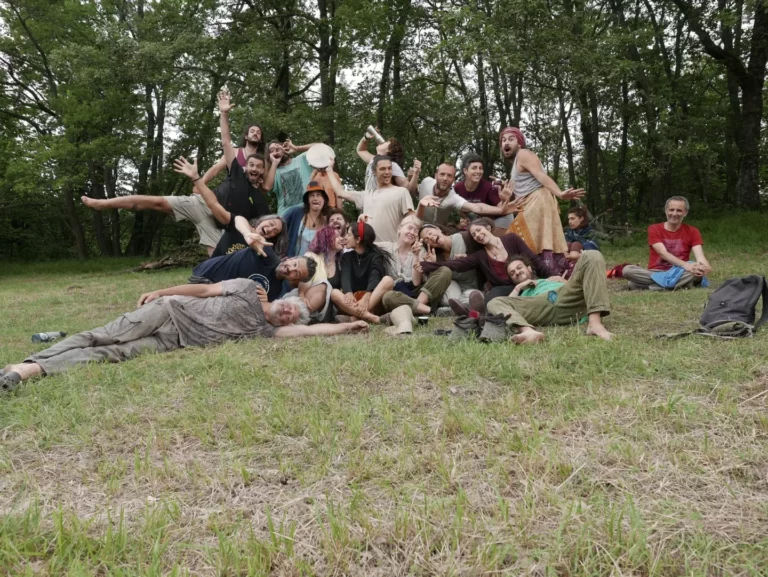 Our quest led us to Schumacher College in Totnes, UK, a member of the Ecoversities Alliance, that is actively rethinking higher learning in a holistic, community setting. A place, we had both been following for a long time – we were excited to explore their approach to transformative – and the reimagining of – education. Here we spend 4 (anna) and 6(Anne Sofie) weeks volunteering, becoming part of the big, wonderful community of learners in all ages…