May I take peaceful steps upon the Earth…🌏🎶🎵🎶
HOA BINH, VIETNAM – On July 15th and 16th, 2023, Project Awe organised a pilot Healing Forest Walk in Noong Luong Commune, Mai Chau District. Fourteen participants with diverse backgrounds and experience took part in the activity, all of whom are working or studying in Hanoi. Project Awe team envisioned the Healing Forest Walk as a new type of hiking/walking tour, incorporating the elements of deep ecology, forest bathing, herbal medicine and traditional Thai culture.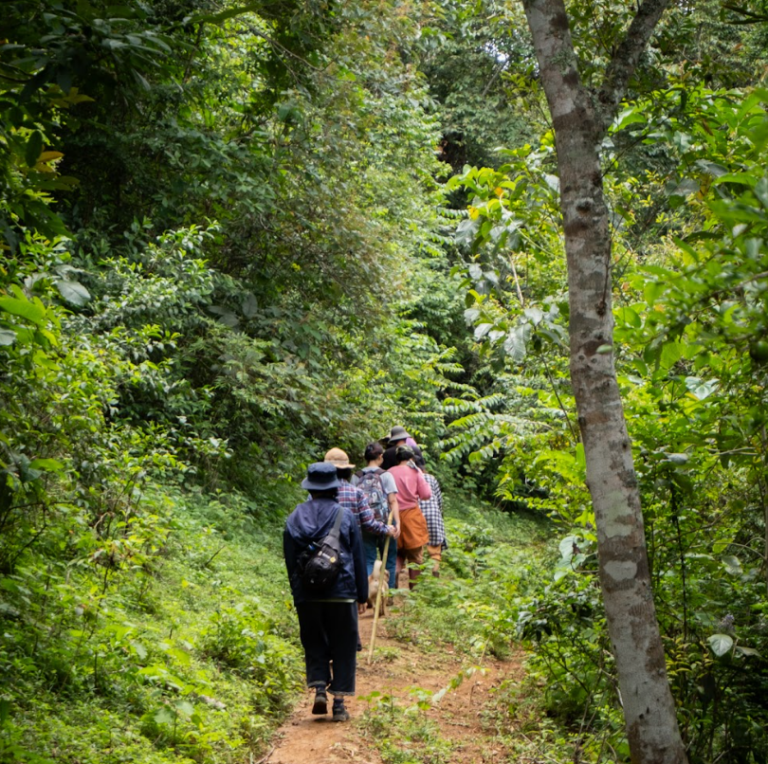 During their 2-day journey, the participants experienced a unique combination of physical activity, environmental education, and nature reconnection. They had the opportunity to explore local Thai people's traditional way of life and local medicinal plants through guided trekking tours, as well as participate in Deep Ecology activities led by Thao Kin – an experienced facilitator from Project Awe team. Each day ended with a circle of reflection, opening the space for participants to look back on their experience and share their feelings.
Henry – one of the participants – remarked: "The Healing Forest Walk was very well-organised and effective in beautiful surroundings, with many activities like silent forest bathing, mirror walk, silent retreat,…. I liked the inclusion of Mrs. Hiên on the first day as she helped guide us and show us new plants, and it was lovely to be welcomed into her home as well as the old couple's on the second day. The homestay staff were also lovely."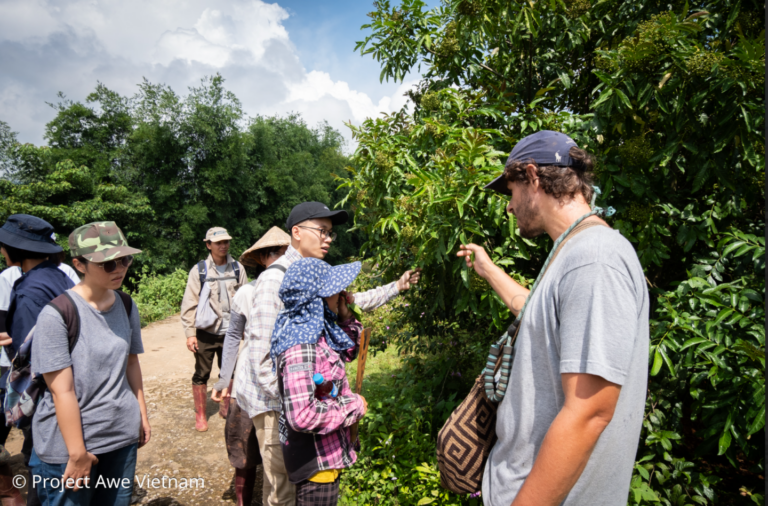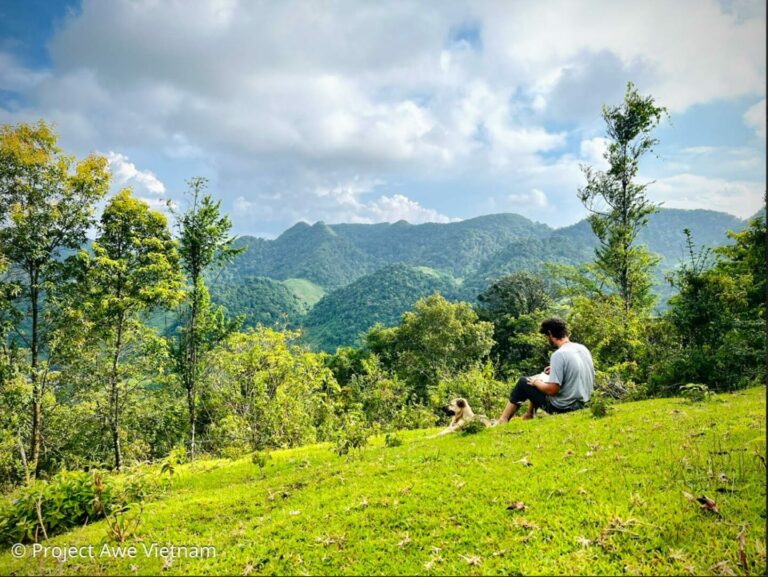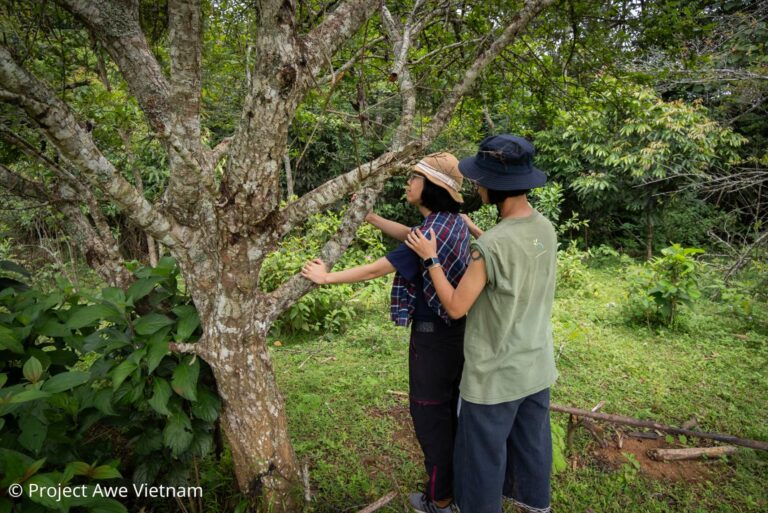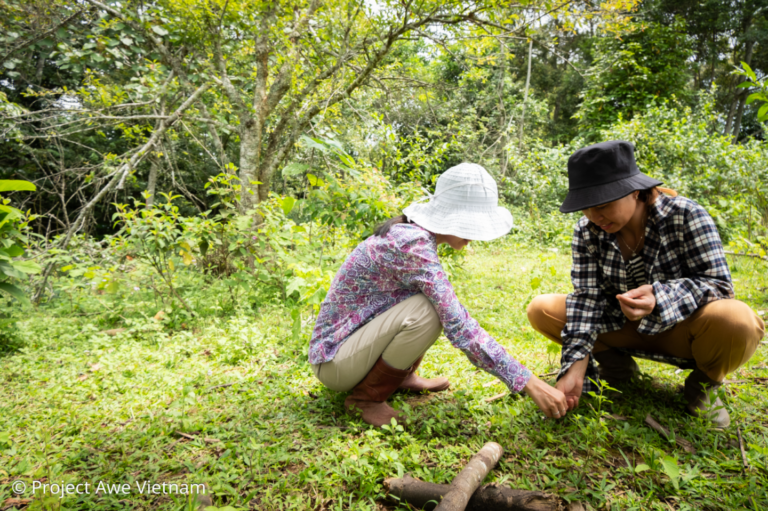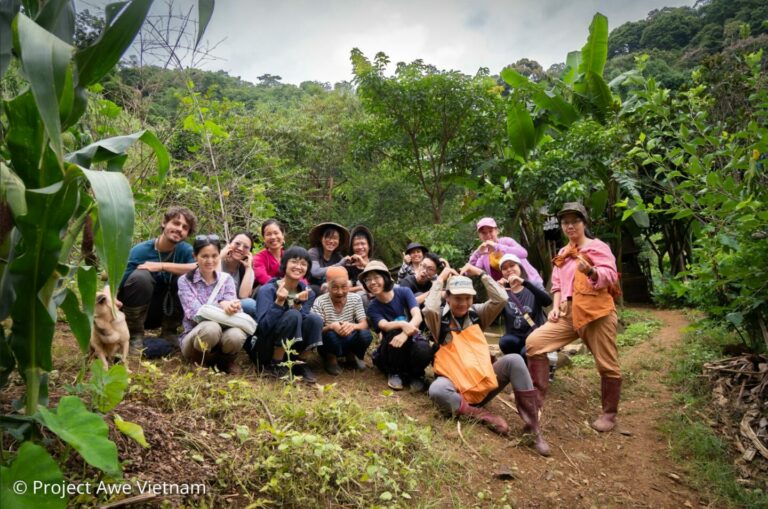 Project Awe team had an internal debriefing session, as well as a meeting with local stakeholders to discuss the feedback received from the participants and come up with improvements for future activities. Hopefully, the fine-tuned itinerary can become a regular activity which can help bring in additional income for local people, while providing more people with the opportunity to experience the mental and spiritual healing power of being immersed in nature and the traditional knowledge and lifestyle of the Thai people.
This activity was implemented with the support from The Germinators Fund, Ecoversities Alliance.
Project Awe is an intentional community and aspiring ecovillage based in the North of Vietnam. Currently having 06 members, we wish to live, learn together & evolve into better human beings by building connections and a deep sense of belonging within the broadening heart of our community & Mother Nature.
For more information, please contact: xinchao@projectawe.vn. Visit us at our website, our Facebook page or Instagram.